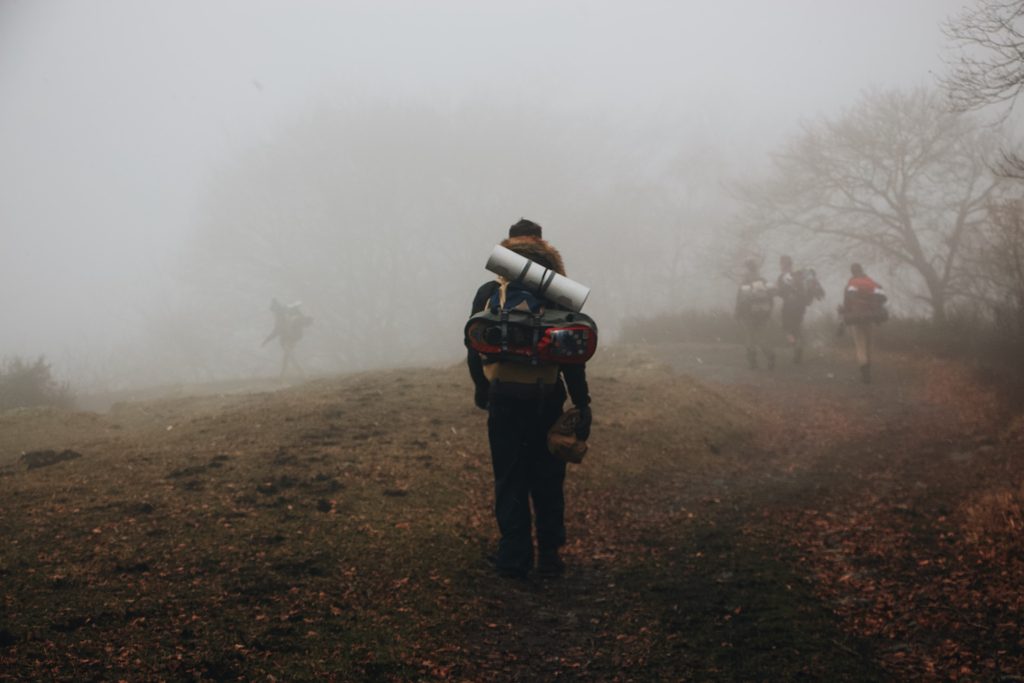 The COVID19 Mist
What has just happened to
us, our families and our friends is staggering. It's hard to take in,
overwhelming, unbelievable and it came so quickly upon us. It's like a very
thick Mist that has clouded countries, governments, business leaders and it's
hard to see what is ahead of us. That causes an enormous amount of stress for
us all. Just like Mist on the road (thanks to Annie Spratt for her awesome
image below, and Mael Balland's above) you have to slow down. Take your time.
You might have to stop. Postpone your journey. And with this Mist, there is
rumour and mis-information about what it is hiding in the middle somewhere. When
it finally lifts and disappears will the road still be there or heading in a
different direction? The worst thing about the COVID 19 mist is that it's hard
to see through it, and it's left everyone guessing. For leaders at every level
– this is quite possibly the biggest challenge in your career.
Today COVID 19 moved above 1 million cases worldwide. It has been tragic
for the families impacted, with 53,000 deaths worldwide. Family members and
close friends cannot get to their funerals or aren't allowed. That was almost
unimaginable just 3 or 4 weeks ago.Everyone in NZ is lockdown with their
families. Our government has reacted quickly. The full extent of the economic
impact is unknown, but they are trying to help businesses with wage subsidies,
loan guarantees, mortgage holiday support for individuals, and now changes to
insolvency rules. Photo by Annie
Spratt on Unsplash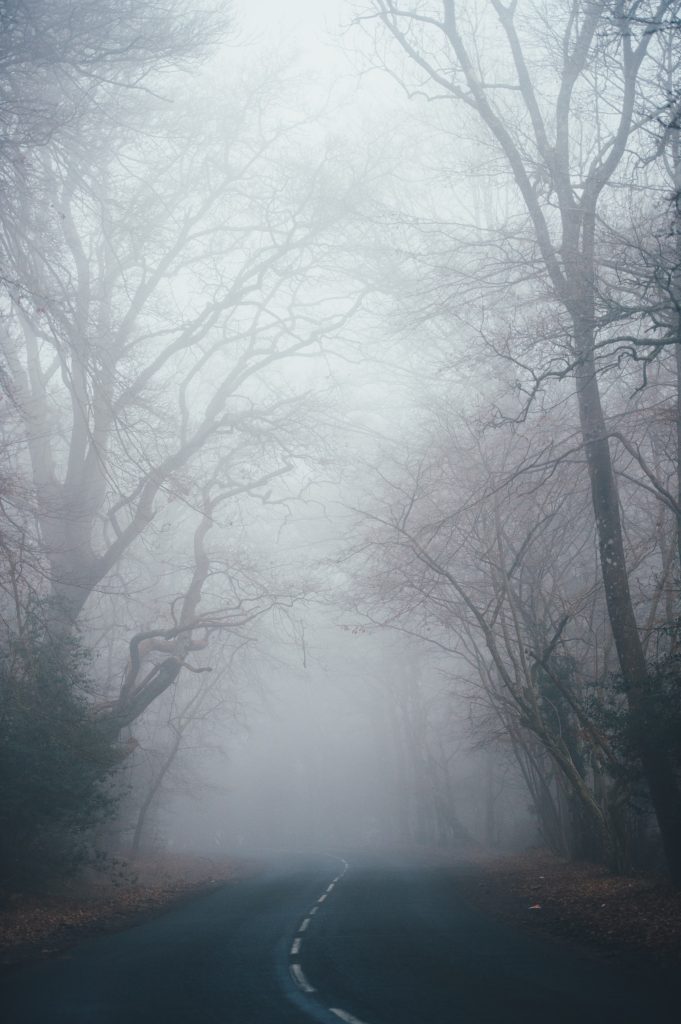 Individuals coping with this Mist need support. I know I can't sleep. We
have an extended family with 2 bubbles with our 3 kids moving between a joint custody
arrangement. Our dog is happy to see us home, but getting exhausted from all
the walks (and missing his mates from his favourite Dog Day care – The Dog Den
in Takapuna). We own two small businesses, impacted in different ways. Both are
heavily impacted, work and orders have disappeared into the Mist. We are
looking after our staff by keeping them on and paying them 80% of their salary
wages for the 12 weeks of the wage subsidy we received from the government
(technically the Ministry of Social Development). We have deferred or got a
hardship holiday on our mortgage and loans. Our income has disappeared, so we
have tried to defer our outgoings too. One business was new and growing
rapidly. Zero to 140 customers in 3 months. But the Mist makes it so difficult
to predict what the future looks like. We are negotiating with our landlord on
our commercial rent to pay, but he has been great supporting us, and he has a
mortgage to pay on our building, so we all have to be reasonable. He is a long
term partner after all.
So from everything I have read, and gathered from speaking to other
businesses, together with our own thoughts are boiled down into these
predictions – trying to peer into the Mist:
Borders will be closed for quite some time, probably to the end of 2020. Impacting travel and travel related businesses.
There will be a recession. 25% has been wiped of the NYSE value already, 10 million unemployed in the US already, predictions it will hit 20 million people. The level of volatility is very high, businesses will close, unemployment will increase everywhere.
There will be more people working from home, and fewer face to face meetings. For some companies they will sell their offices or reduce the space. Zoom, MS Team, Skype for Business will become standard and more frequently used tools. This could be a permanent change for some businesses.
Businesses will make themselves less reliant on 1 source for key products. They will look for alternative providers, some competition will appear which may be welcomed in some centres. Some may be overseas, but many alternatives will be home sourced.
This will last for up to 6 months, alternating between different levels of lockdown. Some countries are ahead, others are behind. A vaccine will appear in mid 2021, but this won't be the last coronavirus we see.
Some businesses, particularly those that were struggling in the new digital age will not survive the Mist. Others may struggle, but with optimism, new approaches, adaptation, they will survive.
These sectors will continue to do well: Food, FMCG, Supply Chain / Logistics, Meat, Dairy, Horticulture, Technology (especially cloud based, mobile, e-commence, enabling remote interactions), healthcare, on-line retailers, digital businesses.
These sectors have the most challenges in FY 2020/21: Airlines, Travel agencies, Construction, Tourism related, Hotels, Hospitality (they will recover earlier as we are social creatures in our soul), bricks and mortar retailers & gyms, face to face training providers (most of this will need to move on-line and $ per screen competitive globally), Media providers particularly hardcopy but also TV and Satellite (heavily impacted by advertising, sport and sponsorship decline).
These sectors will have to adapt: Government both local and central, tertiary education, schools, banks, telecommunications, retail.
So if you are a senior business leader, please keeping thinking and
supporting your middle managers. They are younger. They haven't seen anything
like this before. Some might not have even been working in 2001 or during the
GFC in 2008 / 2009. They are also a different generation. They need to support
the front line, but there is so much ambiguity, so it's the sense of their soul
(who they are) and their values that will count leading their teams through the
Mist. They need to be careful not to promise things that can't be delivered.
Communication will be so important. Body language is so essential so Zoom and
MS Teams are great tools. Plan, adapt, communicate, feedback and repeat this
cycle every week. Keep focusing on just what can be done this week for most
people. Otherwise it could be too stressful or ambiguous. Step by step will
keep us going while we are in the Mist . You can't go too fast, or you risk
driving off a cliff. Listen, show empathy, think what you can do to help your
staff. How do you keep the social ties going? How can they support each other?
At the next level, for business leaders and owners, we need to keep
building a picture of the following:
Is your vision of the future of your business still valid? How might it change or flex / adapt when the Mist clears? It could be a time to survey your customers while they are working from home. Connect with other business owners, share ideas, are there any ideas they have or visions of life after the Mist that might be important to you?
Envision what changes might look like to your bricks and mortar offices or stores, your e-commerce, at home, in offices, in supply chain depots, your products and services, your technology. Home Offices – are they going to cause you HSA issues in the future with employees with bad backs, headaches, poor eyesight, deafness (from headsets). Do we need better standards for home offices? Will collective offices just end up being presentation and meeting rooms. Will this be the death of the dreaded 'hot-desking'. That might be a blessing! What if we find from this experience that remote working is more productive in some businesses? Will we only want people together one day a week in their teams – in alternating shifts. How much more work would be done? How could we use the money that could be saved? Work life balance improvements, better family connections? This could be a god send for the overloaded infrastructure in many cities. How do we balance this with the needs of commercial property owners and developers. Could some of this office space that might be redundant be converted to apartments? That would save the support services around them – the corner shop, cafe, store, coffee shop etc.
If any of the points in 2 happen, it will quickly mean a new style of working – 'Leading after the Mist clears'. Really high levels of trust will be required for a high level of remote working. Performance will truly be judged on output, not time in the office. How will you track or coach and steer your team? How will teams evolve and develop? The individuals also will have to be coached, work allocated and supported. Communication, delegation, trust, conflict, coaching, inspiring, measuring performance and teamwork would have to have careful thought though and many leaders would need to adapt, especially those of us born before 1990. Leaders will almost certainly have to deliver some of the most difficult conversations and make tough decisions during this period, coming through the mist. Businesses will need structural change. Both the managers and employees need support through this. Stress levels will be very high on both sides, as neither can see through the Mist.
Technology and processes – if you peer into the Mist and develop a bit of a picture of what's coming around the bend, does your company have the right technology in place to take advantage and deliver. Cloud based core systems, processes with control points that allow remote working. E-commerce, on-line retailing linking more seamlessly with logistics partners. Even on-line booking, and better mobile apps. I think when the Mist clears, everyone from your grandmother to your 3 year old will be more used to operating in a digital world and having higher expectations from all of us.
Coaching and supporting as we move through the Mist. This is probably my number one thought for you. Are you doing enough? Everyone is really impacted at the moment, or a member of their family is significantly impacted at the very least. How can we fund more support for workers about to be laid off or going through a consultation process? Is there a workable alternative? How do we help those who, when the mist has cleared, have no path ahead – what are the new skills that they'll need to develop to navigate a new path? How do we best support and help those middle managers? All this in an environment at the moment where we can't physically be in the room a lot of the time. If you want to survive, help and support your people as much as you can, even if it's just time talking with them. Make sure your people are safe, both physically and mentally.
Survival. Ok so the Mist is really bad right now, we have to postpone the journey and go home. For business survival you need to stay really close to your advisors, bankers, landlord, customers, supplier and employees. If you are eligible put in the time and claim every subsidy, and stick to the commitments. Industry bodies can be extremely useful in these periods like Retail NZ, Auckland Chamber of Commerce, EMA to name just a few. They can lobby and advise the government to help business like yours, but you may need to lobby them first. Hunker down, let's wait for this to pass.
Stay connected. Social media is a god send right now. That video that keeps us all laughing from our friends on Messenger or WhatsApp, Spotify with our favourite soundtrack, Netflix with the TV show series that takes our mind of what is happening. Facetime with folks and friends. Share anything that is positive, any good idea, anything that might help you or someone else. And anyone that is in pain, share something kind with them too. These are tough times. We are holding a quiz night every Friday with a growing group using Zoom and Kahoot!. We used to go to the pub every week, but we need this social interaction. Friends are doing virtual boot camps every day. Whatever is your thing, find a way and share the ideas.
We have been discussing these issues with some of our close friends and
partners, Natalie & Brett Baker from MaxQ, Craig Perry from X4 Consulting,
and Dr Harold Hillman of Sigmoid Curve. We have formed an open collaboration
and we are helping organisations their leaders, middle managers and front line
staff through the Covid19 Mist. Between us we cover facilitation of business
reviews and strategy, change management, restructuring, HR & Employment
relations, communications support, commercial support and advice (particularly
to SMEs), Technology strategy, Project management, Web site and on-line
retailing / e-commerce development, business process re-engineering, coaching,
front line / supervisor / manager training and support (much of which we can
get government funding for), Leadership coaching, plus outplacement support. We
use Zoom, and MS Teams, and can operate remotely to help you. If you need any
help, reach out to us in the first instance. We can try and put together
solutions, and we might be able to help you now and spread some fees into the
future to support your through these challenges (or even get government funding
to support you).
Stay safe, try and stay positive, and planning the next steps one at a
time is a way to do that. All our best thoughts and prayers to the world from
Little Shoal Bay in Northcote Point, Auckland, NZ. Take care everyone. Hope
something here might be useful when you are dreaming in the shower or can't
sleep at night. One step at a time, and the Mist will eventually clear.
Steve Richardson
Managing Director
---